PLACING ORDERS:

As of 2019, Paypal is being removed permanently as the online payment provider. All order requests are to be faxed to the number above, include CC info and ship to address. Prices shown are to include shipping to US addresses. If a specific shipping option is needed, leave a message at the same number and we will call you to process the order manually.

N O T E: Do not contact us at this number or in any way regarding defective electronic parts claims unless you have an authorization number first. If there is no authorization number, your calls and emails will not be answered. For information on getting an authorization number, contact the bank that issued your credit card you used to make the purchase.

To read or leave a public testimonial: [ click here ]


For best results don't use a Hotmail, Windows live or other Microsoft system based email service when Emailing us.
These services plus AOL will sometimes flag email from our IP address as SPAM when replying.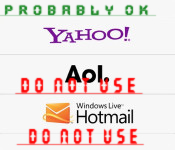 O t h e r s e r v i c e r e q u e s t s
[

]
---