TC-Helicon TC Helicon TCHELICON
play acoustic repair Voicelive play repair VoiceSolo FX150 repair Voicelive Play GTX repair Voicelive 2 repair
---
Play Acoustic center control knob repair Play Acoustic center control knob broken Play Acoustic control knob broken
Play Acoustic center edit control broken

Voicelive play center control knob repair Voiceplay live center control knob broken Voiceplay live control knob broken
Voiceplay live center edit control broken

VoiceSolo FX150 play control knob repair VoiceSolo FX150 control knob broken VoiceSolo FX150 live knob broken
VoiceSolo FX150 edit control broken

Voicelive 2 control knob repair Voicelive 2 control knob broken Voicelive 2 knobs broken
Voicelive 2 edit control broken
---
This Page helps support the repair of the TC HELICON (tm) play acoustic

Vocal Effects Processor

pedal for musicians. A common issue apparently is the center control knob is prone to breaking during performances. Due to the design of the control, it cannot take much abuse and will break inside, making the knob unable to function and navigate the menu and change presets etc.


NOTE: The control knob ( sometimes called the edit control ) for the Voicelive play, Voicelive2 / Voicelive 2 and VoiceSolo FX150 and Voicelive Play GTX made by TC Helicon also seems prone to the same problems, and may be repairable here as well.
Contact us for more info.
We are a non authorized TC Helicon electronic repair center, capable of repairing this issue.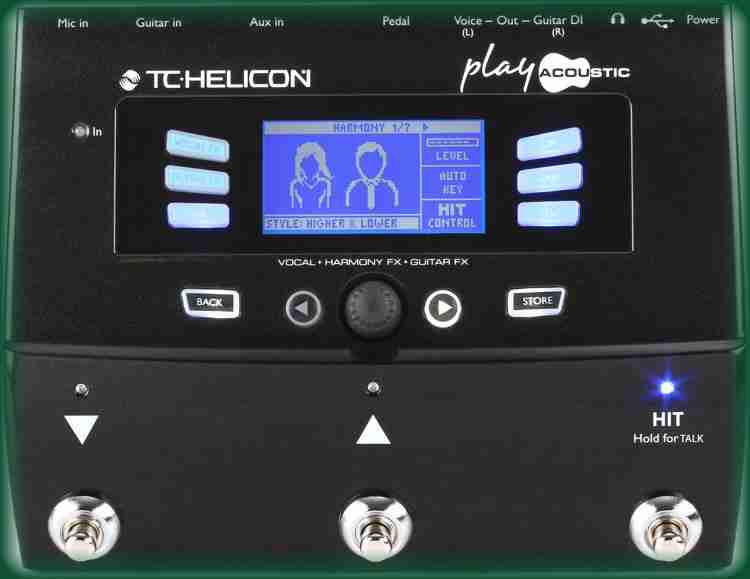 Pictures of the TC Helicon play acoustic in operation, and disassembly
IMPORTANT!
If the unit has been previously worked on by another facility or has been modified, please inform us when requesting a repair.
All logos and trademarks shown on this page are the property of TC Helicon