Quantum Fireball Hard Drive Services Available and Drives Wanted.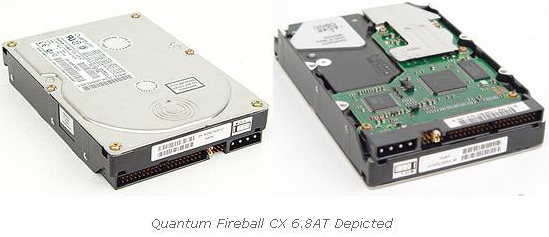 Quantum Fireball Series Jumper Layout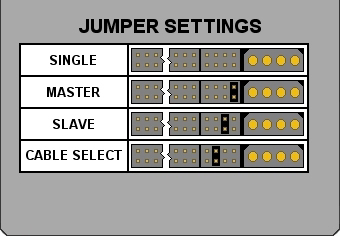 This Page helps support the older Quantum Fireball Series Hard Drives Released Circa 1998 Primarily found in Gateway 2000 & Compaq Desktop PC's. These Drives were basically defective from the factory and no real repair system was offered at the time by Quantum to fix these drives. Since then, Quantum has been bought out by MAXTOR and there is information there via a site search relating to jumpers, and general specifications for most of the Quantum series hard drives. On this Page you will find information on how to send in your Non-working Quantum Drive for possible repair with or without Data Recovery as an option. You can also submit your broken Quantum Drive for Sale (or repair) using the form here. Be Sure your drive Matches the Criteria as described below before Filling out the form. Also at the Bottom of the Page are Links to Download the Original Zero Fill Utility and Disk Manager Software that Came with these Drives from the Dealers.
We are Looking for Quantum Fireball Series Hard Drives that are broken to either be sold outright or sent in for possible Repair. Candidates will have a square flat Pack Chip on the Controller board With Markings: TDA5247HT or AN8428GAK. The Drive may work fine for 5-20 minutes then the drive will go off line in the PC......or the Drive May not Spin Up at all, or have an oscillating or clicking type noise. This chip on the Controller Card may or may not be visibly burnt/ scorched on visual examination. Its important to state the Condition of this IC when submitting your Drive for an inquiry. As of Dec 2004, we now have the capability to replace this damaged IC and stand a good chance to restore to drive to service. Submit your inquiry using the online form, or call in with your request after reading this entire page carefully.
IMPORTANT!
The Drive itself Must NOT have been opened up (IE: NO Loose Cover Screws or broken seals!)...thereby Exposing the Internal Platters. If the controller Card appears to have been worked on or tampered with, We require a Photo of it before consideration.
All Offers or Inquiries Must Match this Criteria in order to Qualify. Shown below is a Picture of the Controller Card for qualifying drives. The Models Known to qualify are:
Quantum CX (Any Series - as High as 20GB)
Quantum LA (lct08)
Quantum LB (lct10, 10.0 AT)
Quantum LC (lct15, lct20)
Compaq Spare 167445-001, 167446-001, M9114 (10GB or higher)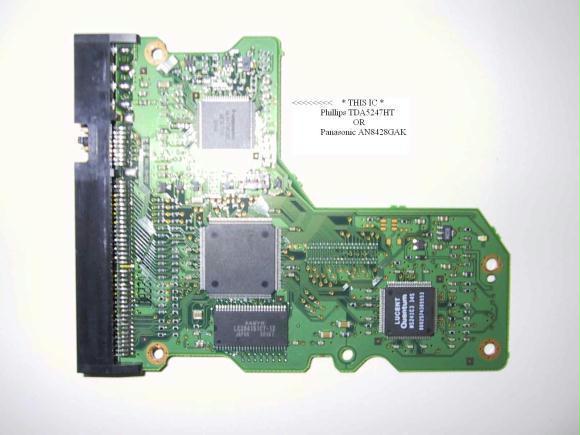 If you have any more Questions concerning Selling your Drive, or sending it in for Repair, please fill out the form using the Link provided above. That is the Only Way we will be able to give an accurate Answer, or provide a Cost figure.
Original Quantum Fireball Series Hard Disk Utilities

Quantum Disk Manager 2000 Full

W95 or W98 Only Approx 4.53MB total Size, Self Extracting Install

Quantum Disk Manager Bootable Floppy Creator with Tools.

Works in All Windows Versions Approx 1MB EXE File.

Quantum Zero Fill Utility, Stand Alone Boot Disk (ZDISK101)
DOWNLOAD

Works in All Windows Versions Approx 380KB EXE File.