Creative Labs I-TRIGUE L3800 repair
Creative Labs I-TRIGUE L3800 service

Creative I-trigue L3800 Wired Volume Control repair
Creative I-trigue L3800 Wired Volume Control service
---
Creative I-TRIGUE L3800 dead no power
Creative I-TRIGUE L3800 distorted sound
Creative I-TRIGUE L3800 thumping
Creative I-TRIGUE L3800 clicking noise
---
This Page helps support the repair of the Creative Labs I-TRIGUE L3800 48 Watt 2.1 speaker mfr part no. 51MF0305AA001 now discontinued by the manufacturer.


Contact us for more info.
We are an authorized Creative labs electronic repair center, capable of repairing many issues with this product.
Chassis pcb assy no's: model ms1100, PBMS110000310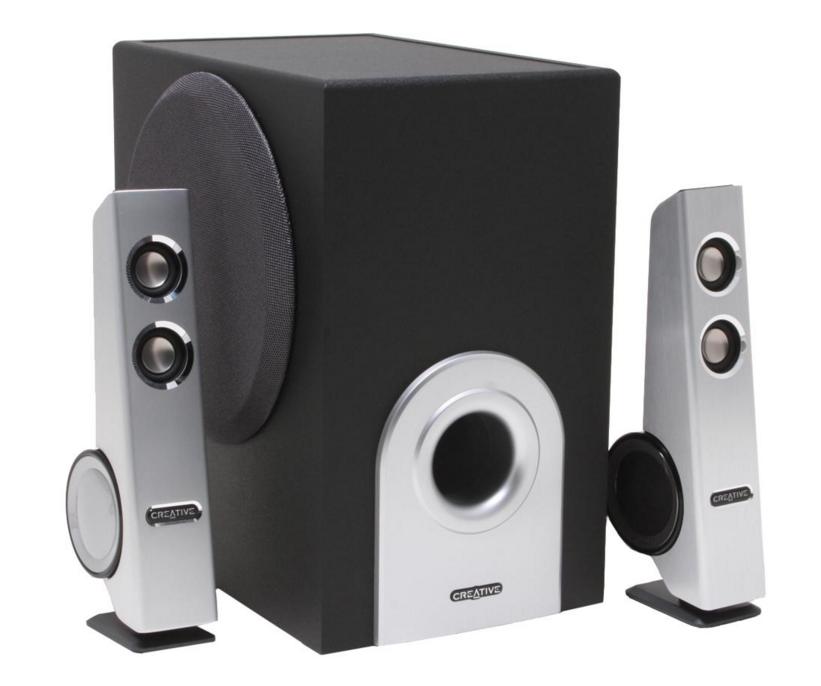 Picture of the speaker system, front view.
(power adaptor and wired remote not shown)
IMPORTANT!
If the unit has been previously worked on by another facility or has been modified, please inform us when requesting a repair.
All logos and trademarks shown on this page are the property of Creative labs