Klipsch Promedia 2.1 Computer speaker system tech support
---
Klipsch 2.1 Promedia speaker system repair service
Klipsch 2.1 Promedia speaker system defective

Klipsch Promedia 2.1 dead no power
Klipsch Promedia 2.1 distorted sound
Klipsch Promedia 2.1 thumping
Klipsch Promedia 2.1 clicking noise
Klipsch Promedia 2.1 no sound
Klipsch Promedia 2.1 one channel dead
Klipsch Promedia 2.1 intermittent sound

---
This Page helps support the repair of the Klipsch 2.1 Promedia speaker system. A common issue is heavy distortion from the speakers when adjusting volume or no sound at all.


Contact us for more info.
We are a non authorized experienced Klipsch electronic repair center, capable of repairing this issue and possibly others.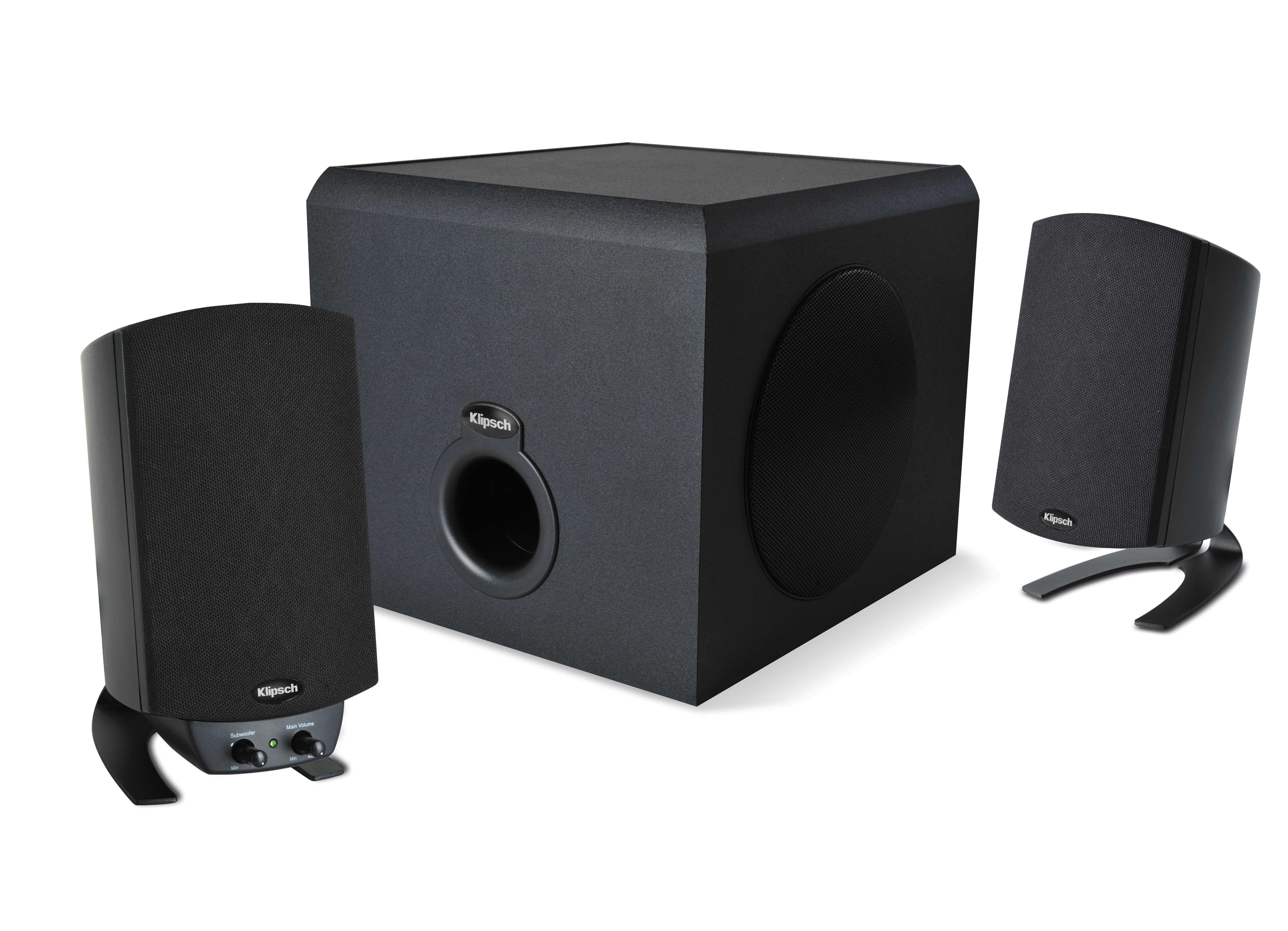 Picture of the Klipsch Promedia 2.1 speaker system
IMPORTANT!
If the unit has been previously worked on by another facility or has been modified, please inform us when requesting a repair.
All logos and trademarks shown on this page are the property of Klipsch