Airline GHJ937A repair
Airline GHJ937A service
---
GHJ937A dead no power
GHJ937A no sound
GHJ937A one channel dead
GHJ937A turns off
GHJ937A motor not turning
GHJ937A humms
GHJ937A buzzing
GHJ937A turntable wont spin
GHJ937A stops
GHJ937A distortion in sound
---
This Page helps support the repair of the Montgomery Ward Airline Solid state Suitcase phonograph player model GHJ937A - date of mfr 1959.




Contact us for more info.
We are a non authorized Airline electronic repair center, capable of repairing these issues and others.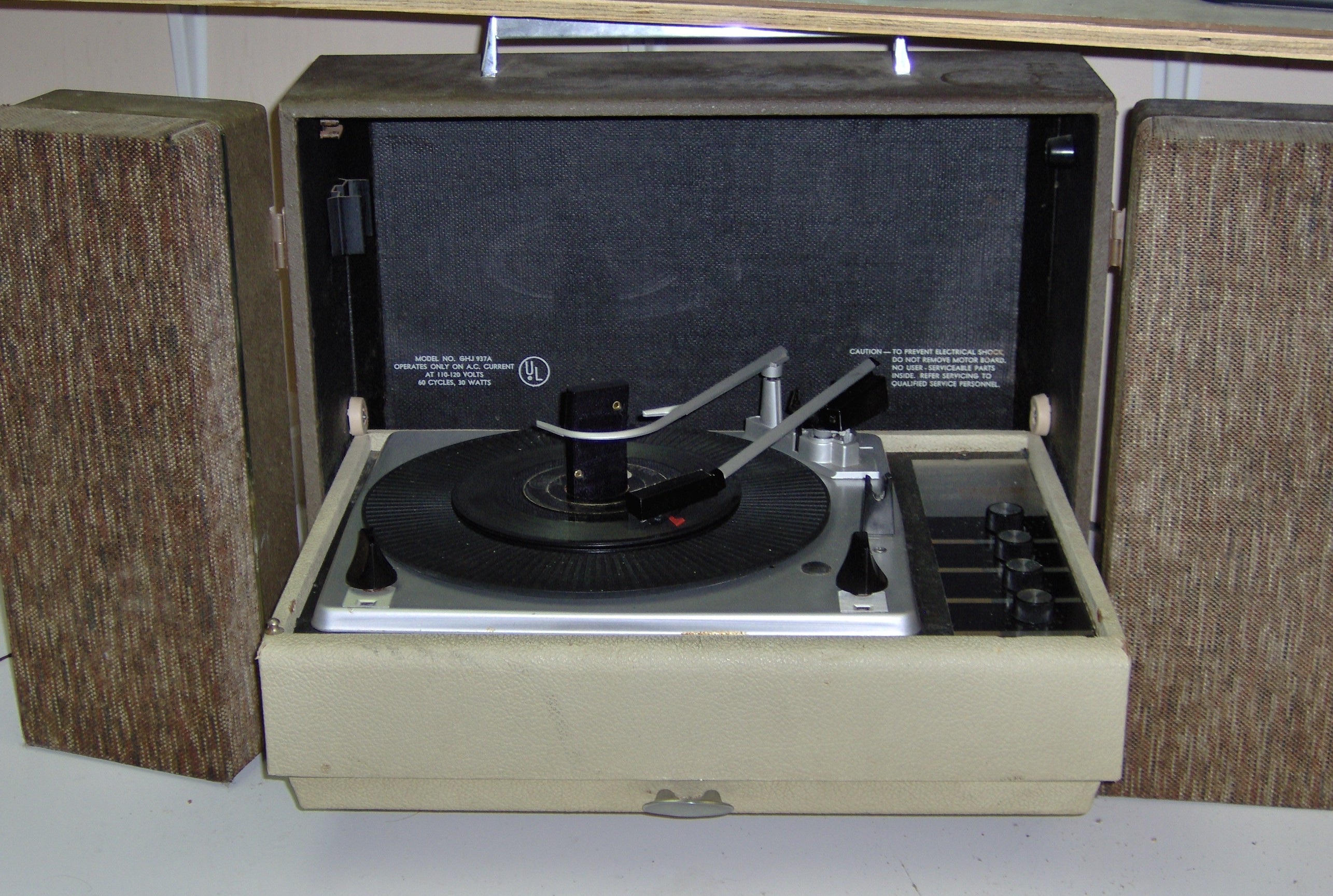 Picture of the Wards Airline GHJ937A
IMPORTANT!
If the unit has been previously worked on by another facility or has been modified, please inform us when requesting a repair.
All logos and trademarks shown on this page are the property of Airline