Sanyo

FWZV475F DVD Recorder with 4-Head Hi-Fi Stereo VCR combo
Repair, service and support
---
Sanyo FWZV475F service
Sanyo FWZV475F repair
Sanyo FWZV475F defective
Sanyo FWZV475F broken
Sanyo FWZV475F not working
Sanyo FWZV475F repair center
Sanyo FWZV475F support

FWZV475F dead no power
FWZV475F distorted sound
FWZV475F wont take tape
FWZV475F eats tapes
FWZV475F wont eject
FWZV475F no playback
FWZV475F clicking noise
FWZV475F no sound
FWZV475F shuts off, turns off
FWZV475F distorted picture
FWZV475F stops playing
FWZV475F intermittent fast forward
FWZV475F intermittent rewind

---
This Page helps support the repair of the Sanyo FWZV475F VCR - DVD combo.


Contact us for more info.
We are an experienced Sanyo electronic repair center, capable of repairing many issues with these products.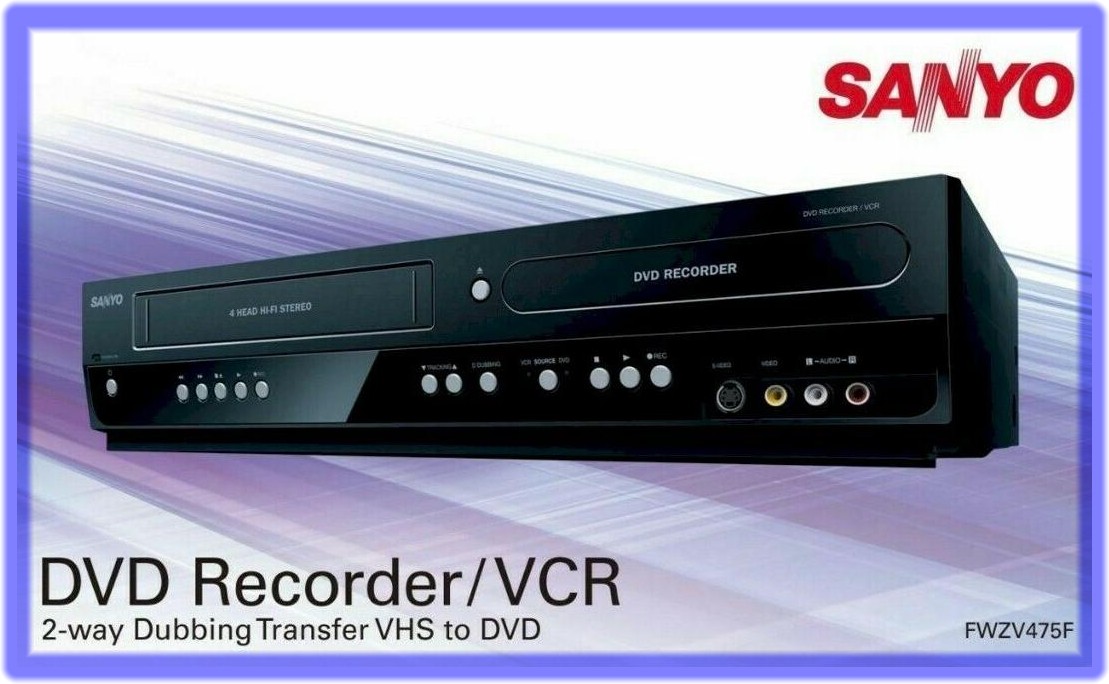 Picture of the SANYO FWZV475F VCR / DVD combo. Identical to Funai / SYLVANIA brands.
IMPORTANT!
If the unit has been previously worked on by another facility or has been modified, please inform us when requesting a repair.
All logos and trademarks shown on this page are the property of Sanyo